With Planted Plates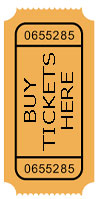 Come and watch Planted Plates create wholesome and hearty vegan food which looks as good as it tastes!   Fresh spicy vegan sweet daal, creamy butternut squash curry, Italian roasted vegetable pasta & hot falafel served with humous, all cooked before your eyes for you to taste and recreate at home from Planted Plates recipe cards.
Planted Plates are a small, family run, ethical and local business that create deliciously healthy & hearty vegan meals for the soul, made for the everyday person.  Made to order for events, weddings, parties and cooperate events.
If you need disabled parking or access do contact us here with your requirements.