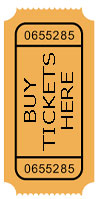 Monteverdi Vespers Tickets £20 / £15 (children under 16 £5)
Thames Consort
Soloists:
Soprano: Angela Hicks and Hannah Ely
Tenor: Paul Bentley-Angell and Chris Fitzgerald-Lombard
Bass: David Le Prevost and Ben Rowarth
A towering masterpiece of the early Baroque — at once intimate and grand, prayerful and dramatic, exalted and sensual. Monteverdi's rarely performed 1610 Vespers of the Blessed Virgin offers up a dizzying array of textures and sonorities in brilliant instrumental writing, opulent choruses, and moving solo arias and duets. Don't miss this highlight of the festival.
The Thames Consort (Directed by Jeremy Boughton) is a vocal and chamber ensemble comprising some 18 voices and instrumental resources as required. Its central repertoire ranges from unaccompanied masses and motets of the Renaissance to the masterpieces of the late Baroque with occasional forays into Romantic and Contemporary music.
There will be a section of seats reserved at the very front of the nave for Festival Friends at this concert.  Do consider becoming a Friend – find out more about it here.
If you need disabled parking or access do contact us here with your requirements.