Tickets £20/£12 (£10/£8 children under 16)
Both piano concerts £30/ £18 (£15/£12 children under 16)
Maki is also performing in a concert with 2 pianos on Thursday 5th May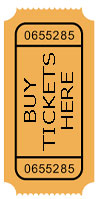 Bach Goldberg variations, an iconic monument in Western music, is one of the few works by JS Bach to be printed in the composer's lifetime, published in 1741. This 80 minute highly technical work consists of 32 movements; on one level, it's simply a beautiful keyboard work, and on another, it's a Rubik's Cube of invention and architecture.
Maki Sekiya is a local musician who moved to Oxfordshire after studying and living in Moscow. Her career took off when she was discovered by John Lubbock OBE – (The founder and a director of Orchestra of St John's – OSJ) when she was playing at Dorchester Festival, back in 2013. She has been returning to perform at Dorchester Festival ever since, made her Wigmore Hall debut in January 2022 and is musician in residence at Green Templeton College, Oxford.
"Utterly compelling…"
Bryce Morrison  (music critic)
…. a diminutive Japanese pianist who nearly melted the piano with her thrilling performance of Bach's Piano Concerto in F Minor. She received a cascade of ovations from the audience…"
Oxford Mail
There will be a section of seats reserved at the very front of the nave for Festival Friends at this concert.  Do consider becoming a Friend – find out more about it here.
If you need disabled parking or access do contact us here with your requirements.