John Rutter, one of the UK's foremost choral composers, will lead a Come & Sing day in Dorchester Abbey
Images of John from a previous Festival Come & Sing
Bank Holiday Monday 6th May
Registration & coffee 10am
Singing 11am – 4.30pm
Lunch 1pm – 2pm
Tickets £18
Lunch ticket £5 – packed lunch with pulled pork & salad roll, cake, drink and fruit (vege option available)

10% discount for group bookings of 10 or more
Dorchester Abbey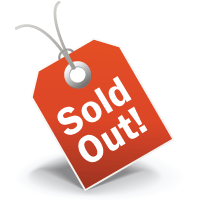 John invites you to sing a mixture of choral music old and new, familiar and unfamiliar, with some of his own work included and a few surprises.
John started composing in his teens and his work includes choral, orchestral and instrumental pieces, a piano concerto, two children's operas, music for television and specialist writing for such groups as the Philip Jones Brass Ensemble and the King's Singers.
He collaborated with Willcocks on the four-volume Carols for Choirs, an indispensable compendium for choristers around the world, and he has written several longer-form works that have become popular favourites, including his Requiem, Gloria and Magnificat.
For many choirs, however, no Christmas is complete without a Rutter carol!
Copies will be provided and also available for sale. Enthusiastic singers of all levels are welcome to a hugely enjoyable day with this inspirational teacher.
Why not get a group together from your choir and benefit from our group discount?
Book yourself a packed lunch to eat in the sunshine of the Abbey Cloister Garden!
Read more about John here