Programme: 
Mussorgsky Pictures at the exhibition, Rachmaninov "Vocalise", and others
Maki Sekiya
Piano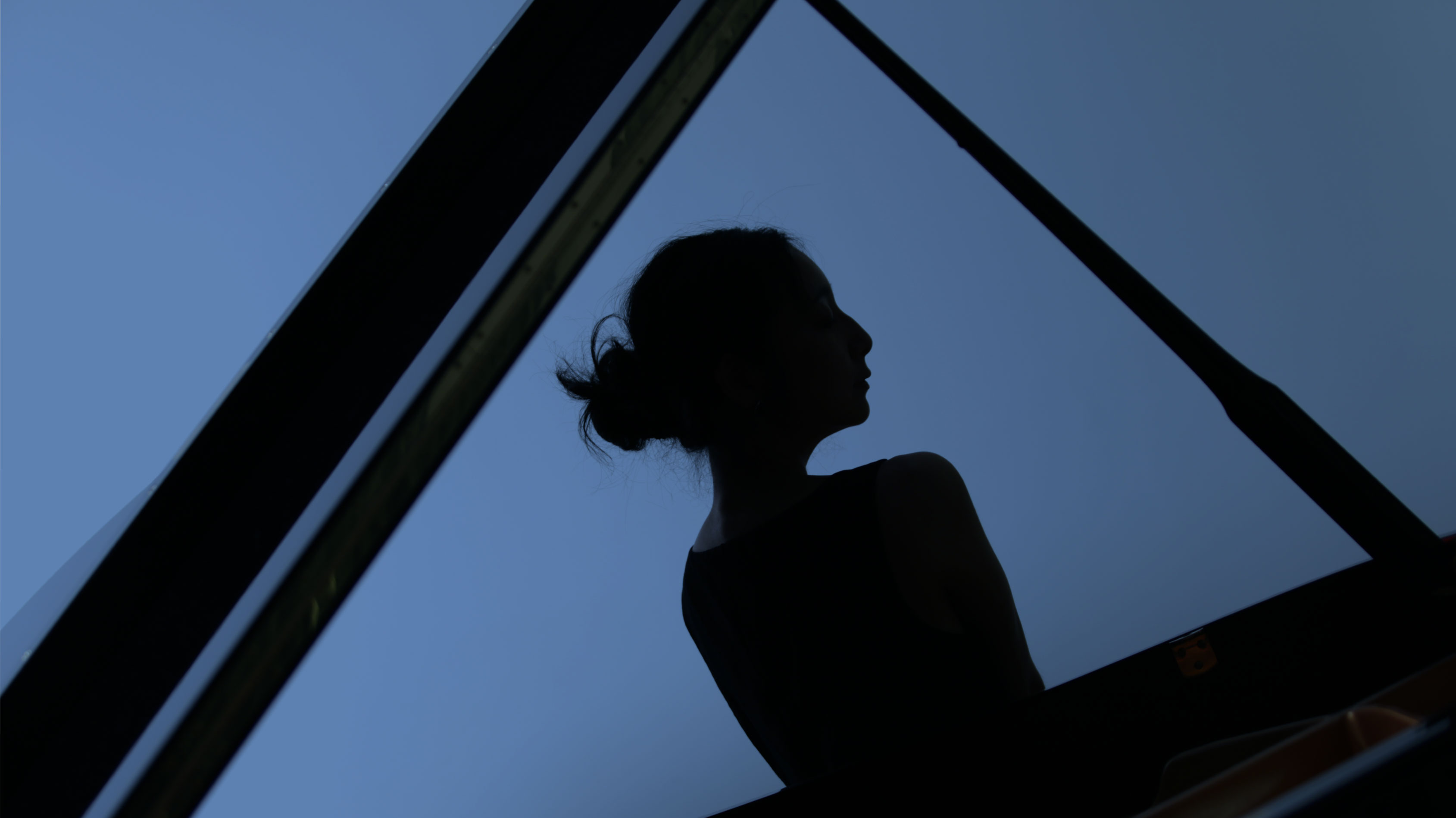 Japanese virtuoso pianist Maki Sekiya has had a successful international career based in Russia and in Japan, after graduating from the Moscow Conservatoire. She recently returned to live in the United Kingdom, where she had studied during her teenage years at the Purcell school. Since then she has made sensational appearances around UK and received some outstanding reviews for her playing.
Maki's very wide repertoire ranges from the Baroque to the most recently written works of the 21st century. She regularly collaborates with well established composers and gives world premier performances, including pieces which were written especially for Maki and dedicated to her. She is equally at home performing concertos, solo recitals, or chamber music.
Lydia Kavina
Theremin Vox
Born in Moscow and currently living in Oxfordshire, UK, Lydia Kavina is one of the leading performing musicians on the theremin. Lydia began studying the theremin at the age of 9 under the direction of  Léon Theremin, who was first cousin of her grandfather.  Five years later she was ready to give her first  theremin concert, which marked the beginning of her musical career that has so far led to more than a thousand concerts and theatre, radio and television performances of classic and contemporary music, throughout the world.
Lydia's most notable recent works were solo performance in Danny Elfman's UK concert tour with BBC concert orchestra and  London Concert orchestra (2013-2014), as well as the theremin solo in "The Little Mermaid", a ballet by Lera Auerbach, choreographed by John Neumeier, in Copenhagen New Opera House, Hamburger Staatsoper and Beijing Tianqiao Theater, (2005-2015).
As a solo performer Ms. Kavina appeared at such prestigious venues as the Grand Hall of the Moscow Conservatory, London Royal Albert Hall, Chatelet Theatre in Paris, Amsterdam Concertgebouw, Caramoor center NY, USA. She collaborated with the Netherlands Radio Orchestra under Reinbert de Lewes, National Philharmonic Orchestra of Russia under V. Spivakov, London Philharmonic Orchestra, Duesseldorfer Philarmonica and other.
Lydia was invited by leading music festivals, including New York's Lincoln Center Festival, the Holland Music Festival, the Martinu Festival in Prague, the Electronic Music Festival in Burge, and Moscow "Avantgarde".  She has also played for a number of film soundtracks and featured in numerous stage productions, such as "Alice" and "The Black Rider".
Mrs. Kavina's CDs were released by MODE records and Wergo and include original music for theremin by Bohuslav Martinu, Joseph Schillinger, Howard Shore, Percy Grainger, Misklos Rozsa and otheres. Her video tutorial "Mastering the Theremin", recorded with Moog Music in1994, is widely used among beginning thereminists.