The internationally acclaimed Tallis Scholars combine their perfect a capella sound with the fabulous Dorchester Abbey acoustics to make this the unmissable concert of the Festival week.
Masterclass
Peter Phillips will also be running a 3.30pm masterclass on Byrd's 4 part mass with experienced young singers from local schools, explaining his motivation and conducting style.  This is free to watch
With over 2,000 
concerts
 and a catalogue of award-winning 
recordings
, Peter Phillips and The Tallis Scholars have done more than any other group to establish sacred vocal music of the Renaissance as one of the great repertoires of Western classical music.
In Dorchester they will perform music from Eton and Byrd
This is a programme which features English music written almost a century apart. The major change which prevented a smooth progression from the Eton Choirbook style of Lambe, Fawkyner and Fayrfax to Byrd, was the Reformation. This introduced the possibility of simpler English-language music, a style which Byrd used even in his Latin compositions, and which helps to explain the extraordinary taming of the earlier method, which had come about by Byrd's maturity. Listen to the crazily dislocated 'Amen' of Fawkyner's Gaude rosa and compare it with the calm logic of Byrd's Mass for Five Voices. If there was a half-way point between the two eras, it can be heard in Fayrfax's passionate Maria plena virtute, where ornateness and calm logic seem to meet and combine in a newly expressive language. Some of the rhythmically active phrases of Byrd's Vigilate make use of that language too.
Read more about the Tallis Scholars here
Byrd: Laetentur caeli
Lambe: Nesciens mater
Byrd: Mass for Five Voices
Interval
Fawkyner: Gaude rosa
Fayrfax: Maria plena virtute
Byrd: Vigilate
Saturday 11th May
Masterclass: 3.30pm FREE

Performance: 7.30pm
Ticket prices £30/£25/£20
Dorchester Abbey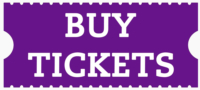 Thank you to our sponsors Hallidays for supporting this event:
Hallidays UK Ltd
Hallidays UK Properties Ltd
Hallidays Developments Ltd
Hallidays Hydropower Ltd
"…The sound coming from the Tallis Scholars almost surpassed the humanly possible…"
"…as near extraterrestrial as you can get sitting in a concert hall…"