Come and experience Shakespeare's most famous story of love as it fills the space of our ancient Abbey with romance, sword fighting action, tragedy and comedy.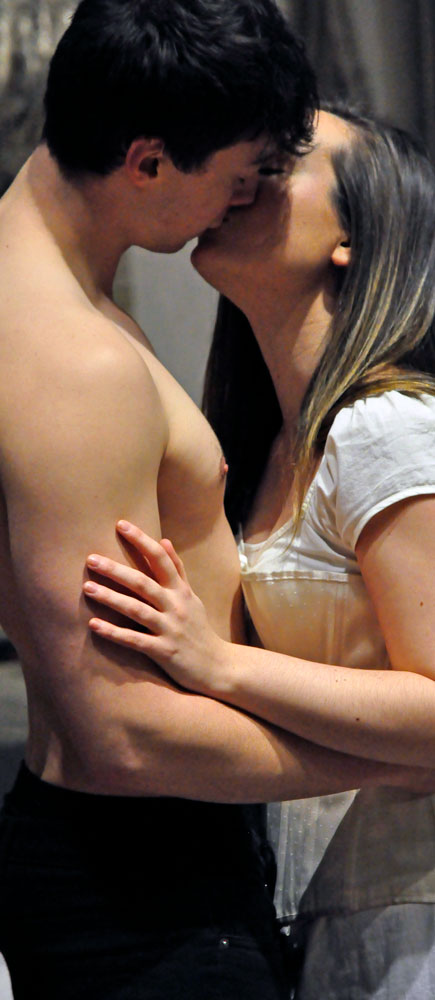 Talented local Director, Caroline Seed, has created this production specifically for this ancient Abbey space.
Be prepared for all the ingredients you'll find in so many of the biggest and most popular movies. Action – streets filled with warring teenagers using incredible sword skills.  Romance – such beautiful heart-rending romance between two young people that we all fall in love with them ourselves in the process. Tragedy – bring on those cathartic tears! Comedy – absolutely!
With an extraordinary cast and amazing creatives behind the scenes, this play will be an absolute delight and an experience not to be missed.
Associate Professor and Course Leader for Musical Theatre at The London College of Music, David is working with local Musicians, children and adults, to produce an exciting and innovative sound track for this play.
Jack is Director of JL Lighting, 2018 winners of the Knight of Illumination Awards (Lighting BAFTA) whose CV includes work for All Round to Mrs Brown, Ricky Gervais Live and The MOBO Awards
Dean Forster is a stunt coordinator for film and TV with an impressive CV including Star Wars, Bridget Jones' Diary and Harry Potter.