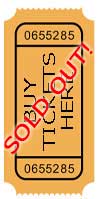 Superb vocalist Cate Cody returns to entertain with her sophisticated 1930s style jazz supported by a great quintet of multi award winning players; pianist Dave Newton (voted best Jazz Pianist 16 times), Trevor Whiting – Reeds (Chris Barber, Ken Colyer), Dave Green, double bass (Humphrey Lyttelton, Stan Tracey) and Charlie Stratford on drums (Berklee College of Music)
Be prepared to be wrapped in the smooth tones of the Great American Songbook and the swinging classics of the golden age of jazz, all played by masters of the art. Cate Cody and her band have worked with most of the UK's finest jazz singers and musicians including Acker Bilk, Stacey Kent, Bryan Ferry and George Melly.  Dancing encouraged but not compulsory!
"Cate performs a song, does not just sing it. She's a star"
Andrew Liddle, Just Jazz magazine, 2018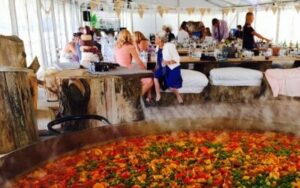 The ticket price includes a fantastic paella supper by Paella by Antonio.  Vegetarian option available.
If you need disabled parking or access do contact us here with your requirements.
I'm old-fashioned…' So sings Cate Cody in that hauntingly beautiful voice of hers that puts me in mind of a young Peggy Lee.  She might be describing herself, because these days it's very rare to find a Jazz chanteuse with authentic phrasing, who genuinely understands the nuances, is capable of capturing the idiomatic gradations and modulations required to Swing. Indeed, most of the songs she has chosen to put her stamp on belong to that great age of song sophistication, coming from the pen of the masters of the art. She does full justice to them, their melodies caressing, lyrics expressing, reflecting on their subtleties and breathing new life into them.
Just wanted to say thank you so much for singing so beautifully last night and for bringing so much joy with you.
Thank you so much for playing for us you were all utterly amazing