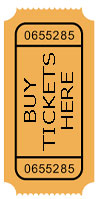 Take part in the hugely popular 5k Fun Run (or walk). Enjoy the amazing scenery of a run through the historic water meadow and alongside the river. Bring the whole family – you can even bring the dog!  A range of prizes!
Pay for your fun run entry, complete a registration form online and get sponsorship to raise money for the Festival charities.
Last entry on the day 10.30am – get here in plenty of time to catch the fun warm up.
Tickets £5 adult, £3 child, £10 family, £1 dog!
Award categories
Girls – Under 8 years, Boys – Under 8 years
Girls – 8 to 11 years, Boys – 8 to 11 years
Girls – 12 to 17 years, Boys – 12 to 17 years
Ladies – 18 to 49 years, Men – 18 to 49 years
Ladies – over 50 years, Men – over 50 years
Ladies & Girls – First villager, Men & Boys – First villager