Professor Malcolm Airs FSA, FRHistSoc
Many of the secrets of the buildings of Dorchester are hidden from view. This historic walking tour led by
Malcolm Airs will reveal what windows can tell us about the fascinating history of the village as it developed from Roman times to the present day. He will explain what lies behind the familiar facades of the buildings that line the streets in a leisurely stroll that will take about an hour and a half.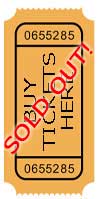 Meet in the Abbey porch to start your tour.
These tours often sell out quickly so do buy your tickets now!
If you are interested in village history you might like to try our Live History Event too!