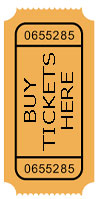 In a relaxed and supportive environment you will learn how to draw your dog (or a dog breed of your choice).  You'll work with charcoal and chalk to create a finished head and shoulder portrait with dog portrait experts Molly & Maud!
The workshop begins with lots of warm up exercises so you are nicely prepared, and confident enough to settle into your main drawing. Each stage will be explained step by step, working closely with you until you're happy to put everything you have learned into action.
Once you grasp the amazing tips and techniques taught on the day you will leave with your dog portrait equipped and ready to take your ability forward, putting all your fantastic new skills into action.
All materials are provided but please ensure you bring lots of well lit, in focus, head shots of your dog, from as many angles a possible.
This workshop includes use of the following artist quality materials:
Charcoal
Chalk
Conte Crayons
Rubbers
Paper
Boards
Spray Fixative
A multitude of reference material, books, examples of Molly and Maud drawings – lots of exciting examples to stimulate and inspire.
Suitable for all levels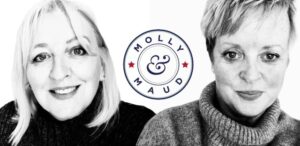 About the workshop leaders:
United in a love of drawing, painting and a passion for dogs, Denise and Wendi enjoy nothing more than helping people tap in to their creativity, even if they don't realise they have any!  Like handwriting, both believe drawing has many styles and can be so much fun once you gain a little confidence.
Both have many years of experience across a multitude of mediums, painting, printing and textiles, and in 2020 combined their talents with the launch
Molly & Maud
.  Working mainly with oil paints they also offer dog portrait commissions and original art work, their focus predominantly aimed at canine portraiture
AS FEATURED IN DECEMBER'S COUNTRY LIVING MAGAZINE
If you need disabled parking or access do contact us here with your requirements.