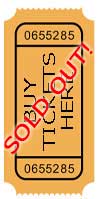 Have prosecco with your Mad Hatter's afternoon cream tea for an extra £3
1 hour teas starting at 2pm / 3.15pm / 4.30pm
Tumble down the rabbit hole to enter the world of Alice in Wonderland and eat a delicious cream tea with incredible cakes and surprising sandwiches in the Rectory Garden.  An hour full of fun whatever your age!
Children (or young at heart) can play croquet with the Queen of Hearts, meet the White Rabbit and other characters and help Alice find her way home…
Or you can simply sit and eat the most fantastic afternoon tea!
(with many thanks to Dorchester Amateur Dramatics Society for their support)
Always a sellout so do buy an advance ticket!
If you need disabled parking or access do contact us here with your requirements.