The King's Singers Tickets: £30 /£25 /£20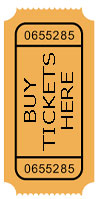 Songbirds
We're delighted to welcome world-famous a cappella ensemble The King's Singers to Dorchester Abbey.  Recipients of two Grammy® Awards and an Emmy® Award, The King's Singers have been the world's greatest all-male vocal sextet for over 50 years.  They consistently delight audiences across the globe with the brilliance, beauty and the sheer enjoyment that they bring to everything they sing.
In Dorchester, in a concert that embraces both Schubert and Queen, they will perform music written spanning the last 500 years about some of our favourite feathered friends.  These are singers and composers who have changed the course of music with their voices and musical ideas, inspiring and lifting the next generation of musicians to new heights.  Look at the programme in more detail here
At 4pm the group will be running a masterclass focussing on young singers from local schools.  This requires no ticket and is free to watch!
If you need disabled parking or access do contact us here with your requirements.