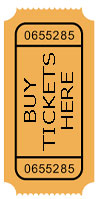 Tickets £20/£12 (£10/£8 children under 16)
Both piano concerts £30/ £18 (£15/£12 children under 16)
Maki is also performing Bach Goldberg variations on Friday 6th May
Maki Sekiya 
Ilya Chetverikov
Debussy Blanc et Noir
Stravinsky Rite of Spring
Rachmaninov Symphonic Dances
This 90min concerts has rarely heard musical gems written for two pianos performed by this talented husband and wife duo.
Maki and Ilya have performed together in Windsor Festival, the Sheldonian Theatre, have collaborated with Orchestra of St John's (OSJ) and are playing in Hay on Wye Festival at the end of May 2022.
There will be a section of seats reserved at the very front of the nave for Festival Friends at this concert.  Do consider becoming a Friend – find out more about it here.
If you need disabled parking or access do contact us here with your requirements.
"Absolutely divine…"
John Lubock after a concert with OSJ