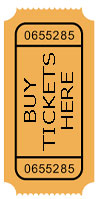 Peter Adamson – Landmark in Time
Peter talks about the story of writing and researching his popular book Landmark in Time.
Landmark in Time takes us on a journey behind the scenes of what can be seen from the well-loved Oxfordshire landmark known as the Wittenham Clumps. Along the way, it tells the stories of a village rectory that helped bring about the American Revolution; a peaceful farmhouse that gave us some of the greatest literature of war; a 1960s council estate with a glamorous past; a nondescript building that houses temperatures greater than the centre of the sun; and a Manor House that was the stage for a celebrated literary love affair
"A book for all who delight in the stories our landscape has to offer"
Peter Adamson is the winner of the Royal Society of Literature V.S.Pritchett Memorial Prize.
There will be a section of seats reserved at the very front of the nave for Festival Friends at this concert. Do consider becoming a Friend – find out more about it here.
If you need disabled parking or access do contact us here with your requirements.