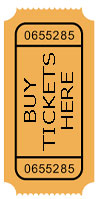 Live History tickets £23 family, £10 individual
Completing this event takes 1 hour – buy a ticket for a start time between 10am & 4pm.
Welcome to one of the most exciting events of the Festival!  You have been given time with key characters from Dorchester's history who live and work around the village. Your task must be completed before the hour is up or you will not enjoy the consequences. Will you have to clean the monks' toilet? Scrape the schoolhouse floor with a single blade of grass? Or will you be rewarded for your hard work?
The clock is ticking. The sand is slipping through the hourglass. Lives could be at stake; history could be changed. The responsibility rests on your shoulders, and time is running out. Will you be in time?
The Live History Theatre Company bring our local history to life, giving us an opportunity to step back in time and hear lost voices speak again.  Somewhere between an escape room, a murder mystery and social history theatre – unmissable fun!
This event involves walking around the village for 1 hour on mainly flat surfaces.  Please do contact us at festival@dorchester-abbey.org.uk if you have questions about accessibility. If you need disabled parking or access do contact us here with your requirements.