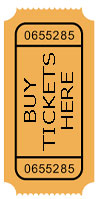 In this one hour session Esther will provide a calm space for pre-school children to learn yoga positions in a fun way, using music, creativity, story-telling, and mindfulness tools as well.  The yoga will be followed by crafts with refreshments available for all ages.
Parents can join in, come back when the time is up or simply sit and watch and drink coffee!
Esther Abrey is a local yoga teacher, specialising in postnatal, pregnancy, vinyasa, sports yoga, nidra, as well as kids yoga.
Pre-school yoga ages 2-4 years.  Numbers limited so book early!
If you need disabled parking or access do contact us here with your requirements.