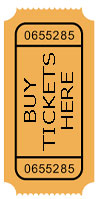 Amici Della Voce Tickets £10 (children under 16 free)

The Baltic Connection
Amici Della Voce are a brilliant mixed-voice acappella group founded and directed by David Crown.  They specialise in performing a wide variety of repertoire from early Renaissance through to the present day.  They will perform pieces from Gorecki,  Pärt, Miškinis, Dubra and Esenwalds.
There will be a section of seats reserved at the very front of the nave for Festival Friends at this concert. Do consider becoming a Friend – find out more about it here.
If you need disabled parking or access do contact us here with your requirements.