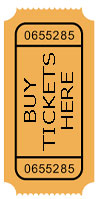 Big Band tickets £18 / £13 adults (children under 16 half price)
The Roaring Twenties & Gershwin
The BBC Elstree concert Band is back with the Oxford Collutorium Choir performing live in a programme guaranteed to make you smile with that great big band sound and your favourite tunes. One hundred years ago, the Roaring Twenties were starting to build up a head of steam just as George Gershwin burst on to the musical scene and, until his untimely death, helped to define that decade into the 1930s. As we embark on the 2020s, our programme explores Gershwin's distinctive and innovative musical style, both vocal and orchestral, why it captures the spirit of that time, and how his uplifting tunes are just as relevant today.
There will be a section of seats reserved at the very front of the nave for Festival Friends at this concert. Do consider becoming a Friend – find out more about it here.
If you need disabled parking or access do contact us here with your requirements.