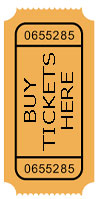 Enjoy classic cinema at it's best watching the Spielberg 2021 release of West Side Story on the big screen in Dorchester Abbey
Catch the 'visually staggering' critically acclaimed Steven Spielberg 2021 remake of West Side story on the Abbey big screen.  Nominated for 7 Oscars, including Best Picture, this was one of the unmissable releases of 2021.
An adaptation of the 1957 musical, West Side Story explores forbidden love and the rivalry between the Jets and the Sharks, two teenage street gangs of different ethnic backgrounds.  Love at first sight strikes when young Tony spots Maria at a high school dance in 1957 New York City.
Starring: Ana Isabelle, Ansel Elgort, Ariana DeBose, Brian d'Arcy James, Corey Stoll, Curtiss Cook, David Alvarez, Ezra Menas, Jamie Harris, Jamila Velazquez, Josh Andrés Rivera, Kyle Allen, Maddie Ziegler, Mike Faist, Rachel Zegler, Rita Moreno, Talia Ryder
Classic cinema refreshments available