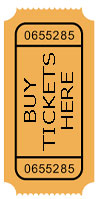 Does your teddy want to have an adventure? Are they a secret hero? Bring them for a teddy sleepover in the Abbey and see what they get up to while you're asleep – watch Facebook for pictures of their overnight adventures then come back to collect them the next morning! (sorry – no children are allowed to sleepover with their teddy)
Join in the Festival Teddy café service in the tent where you can collect your teddy and their adventure souvenirs.
Dropoff:  Saturday 30th April 2 – 4pm Dorchester Abbey
Collection:  Sunday 1st May 10.30am Festival Teddy Service (Tent)
Why not make your teddy a sleeping bag in our craft workshop when you drop him off?